The new year is almost underway bringing all sorts of opportunities and challenges with it. Before we get too carried away, though, let's take a moment to look back on 2017. Here are the most popular stories among readers of the PR Measured newsletter over the past year. Looking at the list, it seems we are keen to say no to AVEs, understand what some of our larger players are up to, and read the 2017 Measurement Guru survey.
PR Measured provides consulting services to media intelligence organisations. In 2017, we've developed commercial and product strategies for a mix of PR and social media SaaS and insight providers. If your business needs to understand its place in the market, and how it can improve its revenue mix, contact hello@prmeasured.com to learn how we can help.
---
January: Best PR Analytics Software:  Coveragebook.com & Meltwater
Back in January, G2 Crowd released its Winter 2017 PR Analytics Software Grid.  The report, based on more than 394 reviews, placed Meltwater slightly ahead of Cision's Communication Cloud in terms of both satisfaction and market presence.  The star of the report, however, was Coveragebook.com.  The tool has been rapidly growing its fan base since it launched a couple of years ago, and the G2 Crowd report places the platform's customer satisfaction well ahead of competitors.  TrendKite, BusinessWire and Cision-owned Gorkana sat squarely in the middle-ground, with Nasdaq-owned Marketwired trailing.  Read the full report.
---
February: Meltwater adds $60m in funding, acquires AI startup

In February, Meltwater announced it had closed a $60M debt funding round with Silicon Valley Bank, and Vector Capital in order to ramp up strategic acquisitions.  Two weeks later, it promptly went ahead and acquired Wrapidity, a U.K.-based AI startup. Wrapidity's impressive sounding tech "can automatically figure out how to navigate web content, what that content is about, and then how to extract the content data in a structured way so that it can be interrogated for different purposes, including media monitoring".  The company went on to acquire Klarity, and  Infomart in June, and Cosmify and Algo in August.
---
March:  GTCR is sending Cision public

Cision announced its merger with Capitol Acquisition Corp III, kick-starting a process that will see Cision publicly listed before too long.  The combined company will have an anticipated initial value of approximately $2.4 billion, suggesting a 10.5x multiple of projected 2017 Adjusted EBITDA.  Cision's management team, led by CEO Kevin Akeroyd and CFO Jack Pearlstein, are expected to continue to run the combined company post-transaction. The company also acquired Bulletin Intelligence for $71.8 million.
---
April:  Marion McDonald's Brilliant Bangkok
Many readers were getting ready to head to Bangkok for the AMEC Summit, and needed a little inspiration. Marion McDonald, Chief Strategic Officer APAC at Ogilvy PR, stepped in to help. Marion is a former resident of Bangkok and kindly shared her favourite spots to eat, drink and see in Thailand's capital – see Marion's recommendations.    
---
May:  Richard Bagnall: "the final death of AVEs"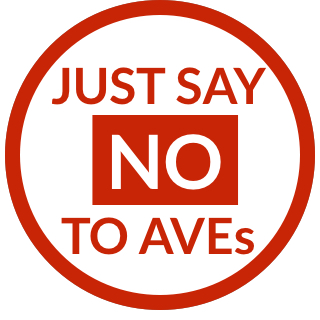 As an industry, we have spent decades talking about how ineffective AVEs are in measuring communications. Measurement companies know it is deeply flawed and PR professionals know it shows little of value. Still the AVE continues to find its way into measurement reporting, alongside other metrics.  Speaking at the AMEC Summit 2017, AMEC's current chairman, Richard Bagnall, has announced that "it's time AVEs stopped being a talking point in our industry. We will be investing significant time and resource to kill off finally this derided metric".  The group plans to instigate a number of new initiatives to eradicate demand for the metric. Measurement companies are right to say no to AVEs and educate against their use, but this is a change that also needs to come from those in the PR industry purchasing measurement.
---
June: Cision rebrands ahead of listing on NYSE
Cision rebranded ahead of its announced intention to combine its business with Capital Acquisition Corp III (CLAC) and transfer its listing from Nasdaq to NYSE, listing under the symbols "CISN" and "CISN WS".  Readers took a close look at Cision's investor presentation, and were keen to read Seeking Alpha's rather upbeat report on Cision's prospects.  Seeking Alpha's piece also reports planned savings of $38 million via workforce rationalisation.  Coupled with the reported headcount reductions at Kantar Media in the UK, it appears the biggest players in the industry are losing talent.
---
July: AMEC's Say No to AVEs campaign
 AMEC launched it's Say No to AVEs campaign at its Summit in May. We've all been saying no to AVEs for quite some time, so it's important to understand exactly what's changed. AMEC has introduced a new policy for members, and it is rather strict. The key is that AMEC members are not to "promote or offer AVEs as a metric". They should educate existing clients and employees on other forms of measurement. If a member does provide AVEs to a client, they must also "provide at least two other valid metrics with the AVE" (and some text on AVEs).  AMEC understands that it may take time for AVEs to be removed from client-facing member platforms, but it should be done "as soon as possible". While new member applicants who refuse to sign-up to the policy will not be admitted to AMEC, quite how this policy will be policed with existing members, or any consequences for a member failing to fully comply, is yet to be defined.  Learn more and see who's supporting at AMEC, and via Prowly. The topic was so popular among measurement pundits, we dedicated our entire July edition to AVEs.
---
August: iSentia restructured, launched Stories and released results
August was a busy month for iSentia. The company opened the month with an announcement that it would call time on King Content, a company it acquired two years ago for $AUD48m, and write down its full value due to poor financial performance. The group later provided some clarity, stating that it would be operating under a single company name, iSentia, integrating King Content and Brandtology. (In October, iSentia announced that it would shutdown the King Content business.) iSentia launched Stories within its MediaPortal platform. Stories summarises news trends and provides timely analysis to clients, giving them insight into how themes are evolving. The company also released it's FY17 results, which saw profits fall 24% to $AUD24.7 million in the 12 months to 30 June 2017, largely due to a $AUD39.4 million writedown of its King Content business.  Australian media have also reported that Affinity Private Equity, possibly Permira and another offshore fund have considered buying the company in recent months.
---
September: 55% of measurement pros are against consolidation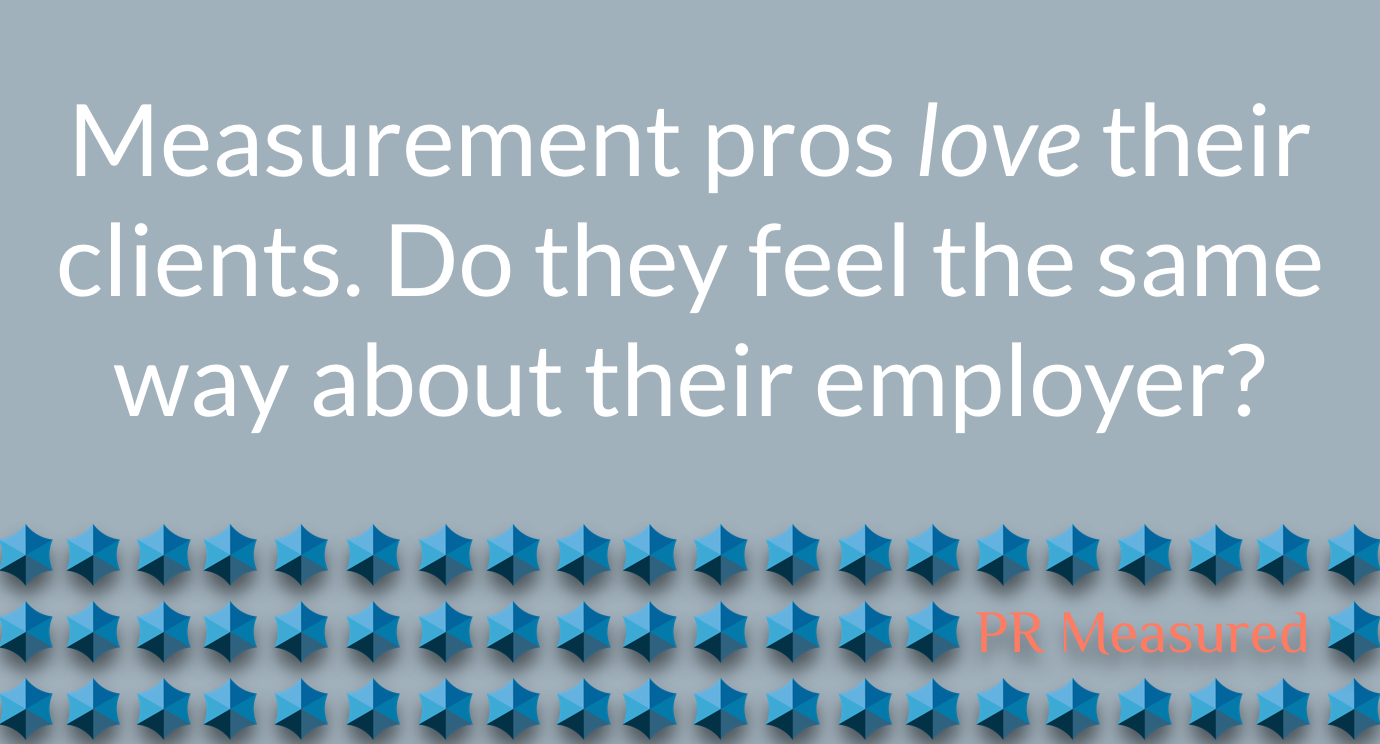 Measurement professionals can be poor at measuring themselves. So, PR Measured launched the results from 2017 Measurement Guru Report, the first ever global survey of measurement professionals. We asked them how they felt about about their clients, their industry and their organisations. The feelings in the industry are generally upbeat. But, there were some issues that were raised consistently across markets and organisations. The reason why 55% of measurement pros are against consolidation is surprising and speaks volumes about the commitment of the people that work in our industry. Download the report.
---
October: AMEC launches PR Professional's Guide to Measurement
Packed full of tips, tricks and practical examples of measurement for the PR professional, AMEC's PR Professional's Definitive Guide to PR Measurement was launched during the month. The guide is sponsored by Hotwire, and produced in partnership with the PRCA, PRCA MENA and ICCO. It contains advice and guidance from a wide range of voices including ICCO President,  Elise Mitchell, Golin's John Hughes and Antoine Harary of Edelman Intelligence.  In other news from AMEC, the group have launched the 2018 International Communications Effectiveness Awards. The romantics among you will appreciate the early bird closing date of 14 February.
---
November: Organic reach and social video are key 2018 trends
November and December is the perfect time to reflect and plan for the upcoming year. So, it is time to get reading on the 2018 trends being predicted. Talkwalker have asked a number of experts for their 10 social media trends that will shape 2018, which include social video, the decline of organic reach and the future of influencer marketing. Hootsuite also focuses on organic reach and social video. GlobalWebIndex have taken a more data-led approach to their 2018 social media predictions.  Thinking beyond media use and analytics, Stephen Waddington outlines the opportunities and challenges for PR in 2018.
---
December: Sprout Social and Creativity in PR report
In case you missed them, here's a quick recap of some of December's measurement stories:
Sprout Social acquired Simply Measured for an undisclosed amount. While Cision has agreed to acquire Prime Research.
The Creativity in PR report was released. The report co-authored by the Holmes Report and Now Go Create, in partnership with Ogilvy PR, highlighted the growing role of the creative director in the PR space. The report also showed that whilst equal numbers of agency and in house staff  (48%) say that evaluation of ideas is a high priority, no in house respondents see it as fundamental, versus 23% of agency respondents.
AMEC announced the 2018 election results. Congratulations to all of the winners.
---
Don't forget to let us know about your measurement moments.  Email us – hello@prmeasured.com.