February was a busy month for two of media intelligence's biggest players.  Meltwater was named as best media monitoring software, added $60 million in funding and acquired an AI startup.  iSentia launched a platform refresh, announced new joiners and sponsorship news.  Other news for the month included Kantar Media's acquisition of Newsaccess, and AMEC's strategic agreement with CIPRA.  
---
iSentia launches new platform
The Asian media intelligence leader iSentia has had an incredibly busy month.  Petra Masinova, former CEO of Newton Media, joined as iSentia's Global Director of Strategic Partnerships.  The company also announced its sponsorship of the 2018 Commonwealth Games.  On the downside, iSentia's share price took a tumble with further news of King Content's losses.   But, the big news is that iSentia have launched a new version of their Mediaportal.  The platform's redesign was based on extensive customer research and shows a continued focus on iSentia's core media intelligence business.  Sean Smith, iSentia's Chief Executive, Media Intelligence, explains the update.  

---
Meltwater named best media monitoring software by G2 Crowd
Last month, we covered G2 Crowd's Winter 2017 PR Analytics Software Grid, which Meltwater led together with Coverage Book.  This month, we are looking at G2 Crowd's best media monitoring software.   The report is based on more than 556 reviews and, again, Meltwater take the lead closely followed by Cision.  No platform generates a five star rating, but six do gain a four star customer rating.  In additon to Meltwater and Cision, they include Cision-owned Gorkana, Critical Mention, Trendkite and Burrelles Luce.  Much like the PR Analytics Software Grid, Nasdaq lags behind competitors.  Read more
---
Meltwater adds $60m in funding, acquires AI startup

Speaking of Meltwater, the company announced it had closed a $60M debt funding round with Silicon Valley Bank, and Vector Capital in order to ramp up strategic acquisitions.  Two weeks later, it promptly went ahead and acquired Wrapidity, a U.K.-based AI startup. Rapidity's impressive sounding tech "can automatically figure out how to navigate web content, what that content is about, and then how to extract the content data in a structured way so that it can be interrogated for different purposes, including media monitoring".  Read more
---
Kantar Media acquires Newsaccess
Kantar Media has acquired Irish media monitoring group Newsaccess.  The multi-channel monitoring company was founded in 2005 and reported revenues of €2.3 million in 2015.  Andy Brown, CEO and Chairman Kantar Media, stated: "this acquisition illustrates the importance of the Irish market to our business. With it, we strengthen our media monitoring capabilities whilst continuing our strategy to provide the most accurate intelligence on media consumption, performance and value." Read more
---
One-third of UK PR professionals still use AVEs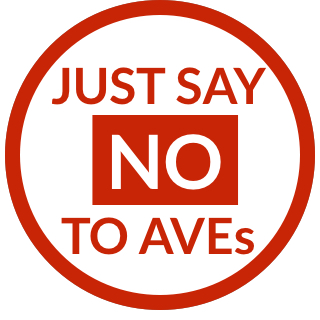 A new survey from PRWeek UK and the PRCA found that AVEs are used by more than 35 per cent of UK PR agencies and just over 23 per cent of in-house teams.  The survey, conducted between 31 January and 10 February, questioned 132 agency and in-house PR professionals.  According to one agency PR, "we all know that we shouldn't use AVEs but let's be honest, clients want it – especially the smaller ones that want to know exactly how much value they are getting back in terms of their investment".  Thankfully this misguided thinking is limited.  Another respondent stated "AVEs are an outdated concept, they are unregulated and it is only the very old school PRs/clients who actually believe this is a legitimate evaluation method."   Read more
---
CIPRA and AMEC sign strategic partnership
The China International Public Relations Association (CIPRA) and AMEC  have signed a Strategic Agreement to work together on industry education about measurement.  CIPRA's Zhao Dali said as the authoritative association for China's PR industry, CIPRA will leverage its advantages of resources and platforms to conduct in-depth exchange and cooperation with AMEC.  The agreement comes just a few months before AMEC's first Global Summit to be held in Asia.  Read more
---
Don't forget to let us know about your measurement moments.  Email us – hello@prmeasured.com.