March belonged to Cision.  Not only did the PR software company announce that it was going public, it also acquired Bulletin Intelligence.  Cision has new competition in EMEA as TrendKite expands its operations across the Atlantic.  Meanwhile, Nasdaq reports how communication leaders are using analytics and partners with Synthesio.  
---
GTCR is sending Cision public  

Cision announced its merger with Capitol Acquisition Corp III, kick-starting a process that will see Cision publicly listed before too long.  The combined company will have an anticipated initial value of approximately $2.4 billion, suggesting a 10.5x multiple of projected 2017 Adjusted EBITDA.  Cision's management team, led by CEO Kevin Akeroyd and CFO Jack Pearlstein, are expected to continue to run the combined company post-transaction.   Read more
---
Cision acquires Bulletin Intelligence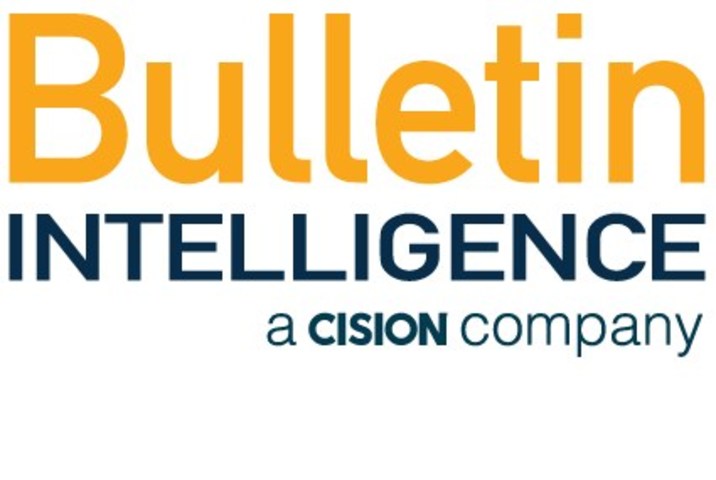 Cision has been busy!  In case you did not notice, Cision also acquired Bulletin Intelligence.  Based in Washington DC, Bulletin Intelligence creates daily briefings for business and government leaders.  (The company has written the White House News Summary since 2001 for the Executive Office of the President.)  As part of the acquisition, Cision is picking up Bulletin Healthcare and Bulletin Media.  Knowing both companies well, this is a near perfect match.  Bulletin Intelligence's offering should help Cision reach customers outside of communications, while Bulletin Intelligence should benefit from Cision's scale.  Read more
---
In defence of AVEs
The Advertising Value Equivalent (AVE) has long been a foe to meaningful PR measurement.  This month, two communicators gave their thoughts on the metric.  Stephen Waddington backed AMEC's framework as a more effective measurement approach.  He also turned the criticism that's usually levelled at the PR professional on to measurement suppliers (and AMEC members).  Or, to quote, the PRCA's Francis Ingham: "if measurement and evaluation companies stopped providing AVEs it would kill them overnight…".  Meanwhile, over on The Measurement Practice, Guy Corbet similarly backed AMEC's approach but flagged that good measurement can be a costly exercise, and that the AVE could serve a purpose, if rehabilitated.  Read more
---
Nasdaq: 16% of CCOs rate conversion as most important KPI
March saw Nasdaq launch its new media monitoring offering, in partnership with Synthesio. The group also released the results of its survey of 101 Chief Communication Officers (CCOs) at corporations in the US, Canada and Europe. The research sought to understand how communication leaders are using analytics to report effectiveness within their organisations.  The survey found that CCOs were measured across a range of metrics, not all of which are traditionally linked to PR.  It also reported that 16% of CCOs felt that customer lead converstion was the most important KPI, followed by brand awareness (15%) and, worryingly, AVEs (10%).  Download the report here.
---
TrendKite arrives in EMEA
TrendKite, the Texas-headquartered PR analytics business, is expanding across the Atlantic.  Gerard McNamara, formerly of Vocus and Vuelio, has joined as TrendKite's Vice-President of Sales for Europe, Middle East, and Africa. "I joined TrendKite because I saw the opportunity to bring real value to a disruptive, operationally excellent, hyper-growth company," McNamara said. "TrendKite redefines how PR professionals quantify their success, and has exciting plans to redefine earned media, and I look forward to scaling operations in the EMEA region."  Read more
---
IPRRC turns 20
In 1997, the measurement of PR was in its fledgling state and largely limited to print media analysis delivered months after a PR activity.  Although derided at the time, AVEs ruled supreme and teams of analysts would snip out articles, measure column inches and spend hours on data entry.   It was at this time that the International Public Relations Research Conference began, and it has just celebrated its  20th anniversary.  Over three days in Orlando, Florida, more than 107 academic research papers were accepted and presented during roundtable discussions.  The Institute of PR (IPR) has defined its five top insights from the event.
---
PR News Measurement Conference & Hall of Fame
The PR News' annual Measurement Conference will be held on April 20-21 in Washington DC.  The event will cover the gamut of measurement topics and, as usual, will include the induction of the PR News Measurement Hall of Fame class of 2017. A massive congratulations to: John Gilfeather, EVP, Koski Research; Elizabeth Rector, senior manager of customer experience & insights, Cisco Systems;  Richard Bagnall, CEO, PRIME Research UK, and chairman of AMEC; and Mike Daniels, principal, Measurement Practice.  Read more about the conference.
---
Don't forget to let us know about your measurement moments.  Email us – hello@prmeasured.com.