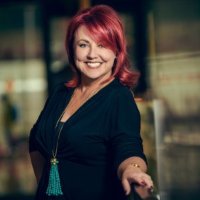 The AMEC Summit is being held in Bangkok this year.  To help you find your way around the city, Marion McDonald, Chief Strategy Officer APAC at Ogilvy PR, has shared her list of favourite spots, and some top tips if you are staying for the weekend.  Marion's workshop on measurement vanity is sure to be a highlight of the Summit, so do whatever you can to catch it.
Restaurants
NamSaah Bottling Trust – fantastic Thai food in a beautiful upscale renovated old villa. Very cool cocktail bar downstairs, beautiful dining rooms upstairs with truly great service. Silom soi 7.  Must book as it is very popular.
Issaya Siamese Club – same chef and owners as NamSaah so do one or the other. I like both. Fantastic quality food, beautiful old villa with nice garden, which makes it a nice for lunch too.
Le Lys – chilled Thai cooked by a French/Thai family who've run this restaurant in 3 locations over many years. It's now located in a lovely quiet local lane about 1.5km from Silom. Go to Nanglinchee Soi 6 and look for the bright light/sign about 300m along this gated lane on the right. The restaurant is an open air house and the food is very authentic and reasonably priced.  There is a rumour that this location is closing in May 2017 so check first.
Baan Khanita – good Thai, which is very tourist friendly.  It's on Sathorn, right near the Australian Embassy, on the corner of Suan Phlu.   
Indus – the best Indian in town in lovely old house, killer cocktails too. Sukhumvit soi 26   
Street Food  -Soi Suan Plu is really worth checking out for street eats. Hugely popular, fast turnover of food. I've always eaten well and never been sick eating here.
Eat Me  – if you need a break from Thai food, this is great modern Australian upscale dining, with sensational lamb rack, roast duck, great pastas, gorgeous fish pie, pavlova, super cocktails (the passionfruit caipirinha is divine).  Soi Phipat 2, in Sathorn Area, just off Soi Convent.   
Mae Varee – mango sticky rice is a must for all visitors to Bangkok, and this place is the best quality in Bangkok.  You can find it about 30 metres along Thonglor on the left side walking from the BTS exit into Thonglor.  Its all ready made to go, and you can buy their mangos wrapped to take home  (ask for mangos ripe in a few days time).   Mangos are in season March to June, so there's really no excuse not to try it.   
Bars
Above Eleven – a great rooftop cocktail bar on Sukhumvit, with fantastic views.  This place is really suited to larger groups too.
The Speakeasy Rooftop Bar – on the top floors of Hotel Muse is this great rooftop cocktail bar.  Found on Soi Langsuan, it is very good for smaller groups.
Small's Bar – is on Suan Plu, with a nice gay-friendly vibe and good drinks.
Tourist Tips
Klong tour by longboat – cruise through the canals around the back of the main river through Bangkok. See old style basic housing, kids playing in the water, lots of temples. Bargain hard for a longtail boat (pay around Baht800-1000 for a 1.5 hour cruise) from the public pier next to Shangri-La hotel on the river.
Take a day trip to Ayutthaya – travel about 90 mins north of Bangkok to see old Khmer temple relics. It's fun to cycle or tuk tuk around once you get to the town as its all flat and quite close together. Like a mini Angkor Wat in Cambodia.  This is an absolute must do.   
Floating market – go early, leave Bangkok by 6.30am as its about 75 mins drive there and its horridly jammed with tourists by 8.30am. Head home by 9am. I'm not a fan of the food there but its great for photos.
Shopping – MBK for young, funky designers and student hangouts. CentralWorld and Siam Paragon  – these are the biggest shopping centres in town for a Western fix with good Thai restaurants especially in Centralworld for lunch.   
Massage – I like Heavenly spa in Somerset Suites on Soi Suan Plu, just off Sathorn. +662 6775018 open 10-10pm. It's very reasonable, with lovely rooms and great technique. Otherwsie try Oasis Spa, Sukhumvit soi 31.  Its in a gorgeous converted house, with nice rooms, good oil massage and Indian head massage.