January has seen a flurry of business news, with a number of acquisitions and funding announcements. Leading the charge is Nasdaq's sale of its PR solutions and digital media services business for $US 335 million.  Talkwalker has been sold to private equity and we've seen funding announcements from CoverageBook and TrendKite. Meanwhile Instagram had updated its product and Edelman released the Trust Barometer.     
---
Nasdaq sells PR solutions & digital media services business for $US335 million
West Corp has announced its intention to acquire Nasdaq's PR Solutions and Digital Media Services business for approximately $US335 million. The products and services included in the transaction are: GlobeNewswire, Webhosting, Webcasting, Media Intelligence and Influencers Database. Nasdaq said the process is a result of its refined direction and its decision to explore strategic alternatives for these products and services, as announced back in September. As part of the divestiture, Nasdaq has reportedly agreed to a multi-year partnership with West to provide Nasdaq clients access to some of its products and services. West Corporation is a privately-held telecommunications services provider, which was acquired by Apollo Global Management last October.
---
Marlin Equity Partners acquires majority stake in Talkwalker
Talkwalker, the Luxembourgish social media listening and analytics company, has been acquired by Marlin Equity Partners. The details of the deal have not been released.  In a blog post announcing the acquisition, Talkwalker CEO Robert Glaesener wrote that it was about having the resources to scale the company: "The founders and senior management have been working on this behind the scenes to ensure we can scale and future-proof the company, and I'm very pleased to announce that Marlin Equity Partners, one of the most prestigious global investment firms, has acquired a majority stake in Talkwalker". Talkwalker has stated that all of its major employees will stay on after the deal.
---
Lone Buffalo acquired by K.C. Brown, launches analysis
Lone Buffalo, the US-based provider of hand-curated media monitoring, has been acquired by industry veteran K.C. Brown for an undisclosed sum. Brown was previously General Manager of Cision's Insight division, and has been active in the media intelligence industry for over twenty years. The group has also expanded its offering to include media analysis. The analysis offering maintains Lone Buffalo's focus on human filtering and understanding and takes a client-centric approach to measurement.
---
TrendKite closes $11 million in additional funding

TrendKite has announced that it has closed $11 million in additional funding. When making the announcement, the US-based PR analytics group reported that revenue has grown by more than 100 percent year-over-year, with customers including Mondeléz International, Nike and Delta. The company says the new funding will go toward additional product development, with the goal of making "PR software as indispensable to the CMO as CRM or marketing automation software." This round brings TrendKite's total funding to more than $46 million. It was led by Harmony Partners, a firm whose portfolio includes Chartbeat, mParticle and Postmates.
---
CoverageBook announces $2 million from "over 1,500 angel investors"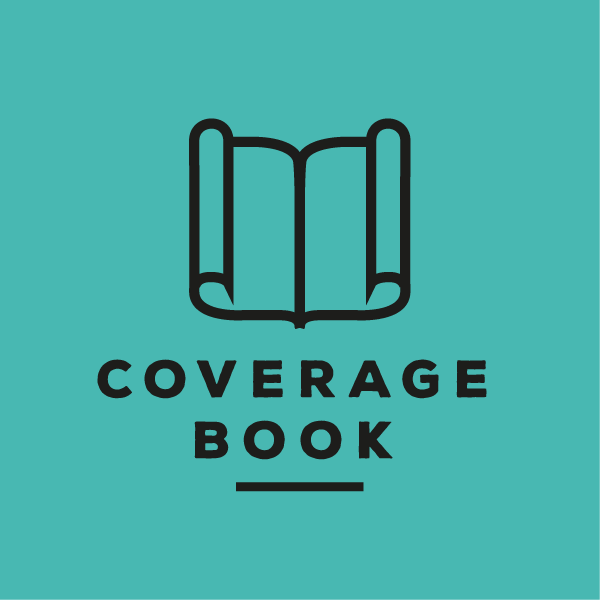 Proving that financial news does not have to be boring, CoverageBook has announced a funding round of $2 million from a large group of "over 1,500 angel investors". To quote the release: "instead of equity these investors — commonly referred to as "customers" — are given access to the software product each month". Of course this is a fun reaction to all of the funding news we have seen lately. However, it is worth paying attention to the release.  CoverageBook is a relative newcomer to the PR SaaS tools space, and is generating revenue of around $2 million from over 1,500 customers globally and is profitable. It is a very positive story.
---
Instragram allows businesses to schedule posts. Hootsuite first to implement
Instagram has announced a number of changes to its product to improve the lives of social media managers. The most significant change is that it will now allow businesses to schedule their posts. The change is being made via  Instagram's API and so is only available to Facebook's Marketing Partners and Instagram Partners. These include Hootsuite,  Sprout Social and SocialFlow. Hootsuite is one of the first partners to implement the API.
---
Edelman releases Trust Barometer
Each year Edelman produces its Trust Barometer – the results of a survey of 33,000 respondents across 28 countries. The 2018 Trust Barometer highlights a very significant issue for communicators. For the first time media is the least trusted institution globally. In 22 of the 28 countries surveyed it is now distrusted. The demise of confidence in the Fourth Estate is driven primarily by a significant drop in trust in platforms, notably search engines and social media. Sixty-three percent of respondents say they do not know how to tell good journalism from rumour or falsehoods or if a piece of news was produced by a respected media organisation. The lack of faith in media has also led to an inability to identify the truth (59 percent), trust government leaders (56 percent) and trust business (42 percent).
---
Don't forget to let us know about your measurement moments.  Email us – hello@prmeasured.com.