For such a short month, February certainly had a lot going on. We've seen financials from both Isentia and Cision. Isentia's CEO, John Croll, has also announced his plans to leave the company. Meanwhile, the Danes are in acquisition mode, with both Infomedia and Falcon.io picking up businesses and Zignal Labs adds to its funding. 
---
Isentia's CEO John Croll resigns, as company announces mid-year earnings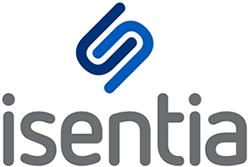 After nearly 20 years in the role, John Croll has announced his resignation as CEO of Isentia. Chairman Doug Snedden said the Isentia board "recognises the significant contribution John has made to establishing Isentia as the market leader in media intelligence in the Asia Pacific region". The news came as the company posted a $AUD4 million loss for the half year to December compared to a profit of $AUD18.7 million in the same six months last year. Revenue was down 11% to $AUD70.8 million. Isentia said it is focused on lowering yearly costs by $AUD5 million to $AUD7 million towards the end of the financial year. Over its full financial year, Isentia expects to report between $AUD133 million and $AUD136 million of revenue from its media intelligence business, with operating profit of $AUD32-$AUD36 million. John Croll will remain at Isentia for the next six months as the business searches for a replacement.
---
Cision announces 2017 revenue of around $US631 million, debt of $US1,183 million 

Cision reported revenues estimated to be between $US631.0 million and $US631.5 million a Net Income (loss) of between $(USD111.7 million) and $(USD116.1 million) in 2017. The release of the unaudited fourth quarter and full year financial results also stated that Cision's net debt as of December 31, 2017 was approximately $US1,183 million. Cision has also announced that it had repriced its debt, which should reduce its annual cash interest expense by $US12 million. 
---
Infomedia acquires Opoint Technology
Denmark-based Infomedia has announced the acquisition of Norway's Opoint Technology for an undisclosed sum. The acquisition is expected to strengthen Infomedia's online media monitoring service. Infomedia's CEO, Thomas Vejlemand, stated that Infomedia "are now able to provide global online media content and a strong web-crawling technology for new digital products. This goes very well in hand with the partnerships with Talkwalker and Hootsuite for social media listening and engagement."
---
Zignal Labs raises $US30 million in funding

 Zignal Labs has raised $US30 million in its latest funding round. According to PRWeek, the latest round brought the total of Zignal's funding to $US59.9 million. Zignal plans to invest in its platform, specifically its AI offering. Josh Ginsberg, CEO and Co-Founder of Zignal Labs, stated "with this new investment, we are able to further extend our leadership position in AI and media analytics to provide real-time visibility into brand health. These insights empower the C-Suite and broader enterprise to drive growth, connect with stakeholders and mitigate reputation risk". Backers included Blum Capital Partners and North Atlantic Capital.
---
Falcon.io acquires Komfo

Falcon.io, the Danish social media listening and engagement platform, has acquired Komfo for an undisclosed sum. Ulrik Bo Larsen, Falcon.io's CEO and founder, said "Komfo's social media advertising and analytics offering is world-class, and we can't wait to bring it to our customers around the world". Falcon.io also reported 40% organic revenue growth in 2017 and a 45% year-on-year client growth in the US.
---
Trust in broadcast and print media on the rise
In January, the Edelman Trust Barometer reported that the media was the least trusted institution globally. This month, the European Broadcasting Union (EBU) has released a study on European trust in media. The study draws on results from the European Commission's Eurobarometer, which surveys 1,000 respondents in 33 European countries. The report shows that 59% of respondents trusted radio content, while only 20% trusted social media. The report also showed that trust in print media from EU markets had increased by 14 points since 2012. Register to download the report.
---
Report predicts social media analytics market size of $USD7.86 bn in 2025
A new report from Transparency Market Research (TMR) predicts that the social media analytics market is expected to reach $USD7,862 million in 2025. The report states that the industry is projected to expand at a CAGR of 15.47% during the period from 2017 to 2025.
---
Don't forget to let us know about your measurement moments.  Email us – hello@prmeasured.com.