Acquisition news abounds as Cision picks up L'Argus de la Presse and Meltwater buys Klarity and Infomart.  Both companies have been busy, with Cision rebranding ahead of its NYSE listing and Meltwater in court with iSentia in Australia.  Meanwhile, Hootsuite leads social media management tools in the latest Forrester Wave and the Reuters Institute releases its latest report.
---
Cision rebrands ahead of listing on NYSE
Cision has rebranded ahead of its announced intention to combine its business with Capital Acquisition Corp III (CLAC) and transfer its listing from Nasdaq to NYSE by the end of June.   The ordinary shares and warrants of Cision will trade on the NYSE under the symbols "CISN" and "CISN WS", respectively.  If you've not yet sone so, now might be the time to take a look at Cision's investor presentation.  Alternatively, you could read Seeking Alpha's rather upbeat report on Cision's prospects.  Seeking Alpha's piece also reports planned savings of $38 million via workforce rationalisation.  Coupled with the reported headcount reductions at Kantar Media in the UK, it appears the biggest players in the industry are losing talent.
---
Cision to acquire L'Argus de la Presse for €9.0 million
As if Cision did not have enough to do this month!  The company has also announced it has entered into a definitive agreement to acquire L'Argus de la Presse, the Paris-based provider of media monitoring solutions.  The move will help to strengthen Cision's position in Europe and provide access to French media content. Cision will acquire 100% of the outstanding shares of Argus with €9 million paid at closing and up to €2 million paid over the next four years.
---
iSentia in court with Meltwater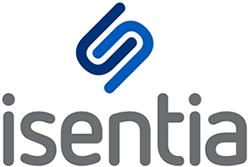 iSentia has spent the month in a legal battle with Meltwater in Australia.  iSentia, the leading media monitoring company in Australia, alleged that Meltwater subscribed to its print monitoring services through its managing director, and others, and then provided the information from those subscriptions to Meltwater clients. iSentia also alleges that Meltwater has also defrauded leading publishers of copyright revenue.  The case is ongoing, and Meltwater has until 21 July to lodge a defence, though it has agreed to comply with iSentia's demands not to access the Australian company's services.
---
Meltwater to acquire Klarity & Infomart 
Klarity, the Hong Kong-based data analytics start-up, is to be acquired by Meltwater for an undisclosed amount.  Klarity's social intelligence tool tracks multiple social and online sources, including WeChat, Baidu,  Line, Youku Tudou and Sina Weibo.  The start-ups 10 employees, including its founder, have joined Meltwater.  Meanwhile, in Canada, Meltwater has acquired Infomart from news media publishers Postmedia for $CAN 38.25 million.  Infomart provides news media monitoring and analysis to a largely Canadian audience.
---
Reuters Institute report shows shifts in news access
Based on a survey of more than 70,000 people in 36 countries, the Reuters Institute Digital News Report 2017 is a study of the changing environment around news.  The report shows an increase in the use of messaging apps to access news, as well as continuing to confirm the already known generational preferences.  Across several markets, including the US and UK, mobile has overtaken computer as the preferred device to access news.  The report also provides a great deal of detail on the impact of fake news, media polarisation and algorithms.  On a side note, do be sure to read Mary Meeker's internet trends report.  While the Reuters Institute report tells us where we are now, Mary Meeker tells us where we will be.
---
HootSuite, Sprinklr & Lithium lead Forrester Wave
Forrester has released its latest report on social media management solutions (SMMS).  The report named Hootsuite, Sprinklr, Spredfast and Lithium as Leaders.  The report flagged that SMMS have been slow to integrate full social ad functionality despite the market need, with only Sprinklr receiving a perfect score.  It also reported that today's marketer must validate social's contribution to the business by demonstrating impact on revenue and brand health, and brand managers needed more than content metrics and impressions.  You can download the full report via Hootsuite.
---
Brandwatch adds Reddit & launches Image Insights
Reddit, one of the most visited websites on the planet, is set to allow Brandwatch to be the first social listening provider to have access to its content.  Reddit will provide a high-volume feed to Brandwatch, making about 7,500 subreddits available for analysis and is working its way up to eventually offering data access to all the subreddits.  Brandwatch has also launched its Image Insights platform.  The image recognition platform currently pulls images from Twitter and plans to add Instagram in the next few months.
---
Don't forget to let us know about your measurement moments.  Email us – hello@prmeasured.com.