FIBEP's World Media Intelligence Congress will be held in Washington DC on 17 & 18 November this year.  This is the 48th FIBEP conference and the focus on converged media measurement should mark this out as being one of the more interesting.  We've rounded up the topics from the early announced speakers, and they are our five reason to attend this year's congress.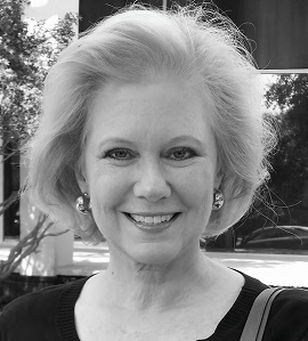 It's difficult to think of anyone with the scale of experience in measurement that Angela Jeffrey brings to the Summit.  A veteran of PR, advertising and marketing with JCPenney, Jeffrey Communications and national agencies, she developed and sold one of the first DIY measurement tools in the PR industry, PRtrak.  Angela is Vice President Brand Management for ABX Advertising Benchmark Index, an advertising-effectiveness firm that tests creative in ALL media in virtual real-time.  She is a multiple Silver Anvil and Gold Quill winner for her marcomms work and was inducted into the PR News Measurement Hall of Fame in 2014.
The Topic
We all know that paid and earned media are coming together, but most of us in the PR space know very little about how paid media is measured.  Jeffrey will share the latest in effectiveness testing for print, broadcast, online and other  advertising media, and discuss the myth of "likability".  If there's time, we'll look at a new metric that debuted at the White House last month  on measuring Gender Equality.
"As creative is measured more holistically, clients will be integrating their programs across the board. FIBEP members, as well as all PR professionals, need to understand creative measurement as well as what they have learned in audience measurement."  

Angela Jeffrey    
Dane Golden, Digital Marketing Strategist, hey.com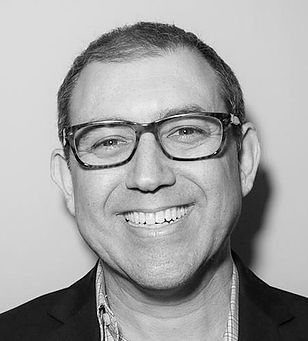 Dane Golden is a a digital marketing strategist with specialties in YouTube, influencer, and content marketing. In a world with billions of ongoing social media conversations, he is passionate about creating lasting affinities between brands, partners, and social video influencers in ways that are beneficial to their consumers and fans alike.  Dane is a specialist in driving both the marketing funnel and the audience funnel through organic social and email marketing using growth hacking methodologies. Dane also help brands work with influencers – the tastemakers and imagemakers – across all platforms in social ecosystem, but especially on social video platforms like YouTube. In his process, content marketing is used as the tip of the spear, which is then used to engage across social and email via organic and paid media to meet targeted KPIs.
The Topic
Today brands no longer have a majority share of voice about what is being said about them; Instead, influencers hold that power. This is happening concurrently with other trends: the explosion of ad blocking, the growth of brands' content marketing on their own YouTube channels, and the value of integration of influencers into that content marketing strategy.  Brands are adopting a hybrid content approach on YouTube that involves both how-to videos and influencers.  We'll talk about what's driving these trends and how to measure the analytics of new kinds of campaigns with your own company and your competitors.
"When I'm not speaking at the FIBEP Congress I plan to be sitting up front in the audience, taking lots of notes on my iPad on what the other sessions are saying. What a great group of speakers – I'm looking forward to some excellent presentations and discussions on these trends."  

Dane Golden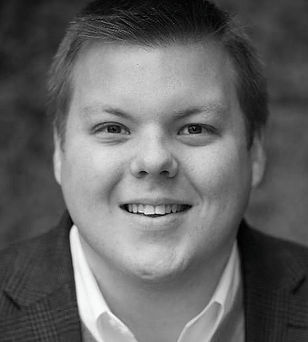 Evan Carroll is an author, speaker, and experience architect. His career spans roles in user experience, marketing, and product management for leading agencies and technology companies.  He's the author of two technology books and has appeared in major news outlets including The New York Times, CBSSunday Morning, NPR's Fresh Air, The Atlantic, and Popular Science.  Carroll is co-author of the book, Blue Goldfish, which highlights businesses leveraging technology, data and analytics to do a "little something extra" to improve the experience for their customers.
 A leader in digital legacy and personal archiving, Evan is also author and co-founder at The Digital Beyond and co-author of the book, Your Digital Afterlife: When Facebook, Flickr and Twitter Are Your Estate, What's Your Legacy? (New Riders Press, 2010).
The Topic
Evan Carroll will share how trends including the Internet of things, decreasing attention spans and increasing expectations, like the Amazon Effect, will transform business of the future.  Attendees will leave with an understanding of the latest trends among today's audiences, as well as insights into how leading companies combine big data trends and small data insights to engage customers.
"In our increasingly digital world, customer and client expectations are constantly changing, yet a recent IBM study reveals 76% of customers expect brands to understand their individual needs. Organisations that use data, technology and analytics to focus on their customers will have a strong competitive advantage. Creating change, however, is an uphill battle and not knowing how to start can stop even the best organisations from moving forward."  

Evan Carroll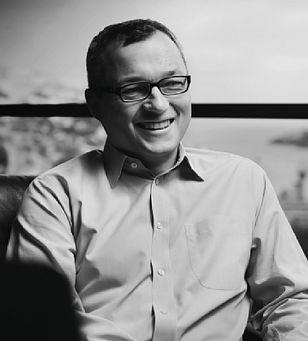 Ed Clarke is an experienced entrepreneur with specific expertise in forming global networks and commercialisation of technology.  Recognising a nascent opportunity in the advertising monitoring sector, Clarke founded Global Ad Source and with a development team custom designed software to pursue this project. Ed helped grow the Global Ad Source advertising monitoring database to become one of the world's largest source of advertising creative. The service offers weekly reporting, a comprehensive and searchable database as well as advertising "Insight" service to help clients decipher competitive creative and communications strategies.  Global Ad Source updates clients with breaking competitor advertising every day from over 70 countries across 8 media types.
The Topic
Clarke will be covering just how a team of 6 compiled the world's largest advertising creative database.  He will be exploring what the increasing convergence of news and advertising monitoring means for today's PR / News Monitoring Industry.  Clarke will be highlighting the importance of networking together independent monitoring firms to create a powerful global offering.  The World Media Intelligence Congress is certainly the right place for the message.  
"In order to maximise the take up of measurement and to ensure greater customer satisfaction, there's a need to be far more granular in segmenting the market opportunity and framing measurement in a language that will resonate with these segments, rather than mystify or alienate them."  

Mike Daniels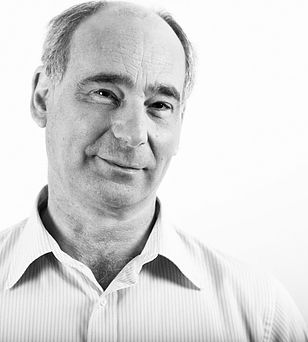 With some 25 experience in research and communications, Mike Daniels is a leading authority on the theory and practice of measurement. Mike co-founded Report International, one of the earliest providers of large scale, complex media evaluation programmes and is a former chairman of AMEC.  Mike has recently formed The Measurement Practice, a unique consultancy that helps clients derive the maximum value from their measurement and research investments. The Measurement Practice brings together five leading industry experts, covering communications, market research, media analysis and technology,
The Topic
Whilst measurement has been growing for many years, there is evidence that PR professionals are becoming a little cynical about measurement and that cutting edge measurement is becoming less a PR-owned resource and increasingly moving towards digital and marketing teams (and budgets).  Mike will share his experience to help FIBEP members enhance their identification of customer needs around measurement and evaluation. He will provide practical guidance to take the mystery out of creating a measurement product that meets client expectations and ensures client loyalty. 
Increasingly we are seeing the convergence of the measurement of paid, owned, earned and shared media.  This year's FIBEP World Media Intelligence Congress looks like it will be moving the conversation forward, with some practical ways to apply learnings to measurement businesses.  If you've not yet done so, head over to FIBEP Congress to register.