As the new year opens, it can be helpful to take a quick look back to check how far we have moved along in the past twelve months.  Here are your most read posts and stories from 2016, and they show a constantly evolving media intelligence industry.  Looking across the year's favourite pieces, integrated measurement is a recurring theme. 
Understanding the impact of communication activity requires integrating various approaches, research disciplines and methodologies.  If you are a media intelligence provider looking to expand your insight offering beyond basic media output metrics, contact hello@prmeasured.com to learn how we can help.    
---
Launched at the AMEC Summit in London in July, the integrated evaluation framework is an online tool that guides users, both PR and measurement professionals, through a step-by-step process that shows how to implement Barcelona Principles 2.0.  The Framework links organisation and comms objectives to outputs, outtakes, outcomes and organisational impact and measures across Paid, Earned, Shared and Owned (PESO) channels.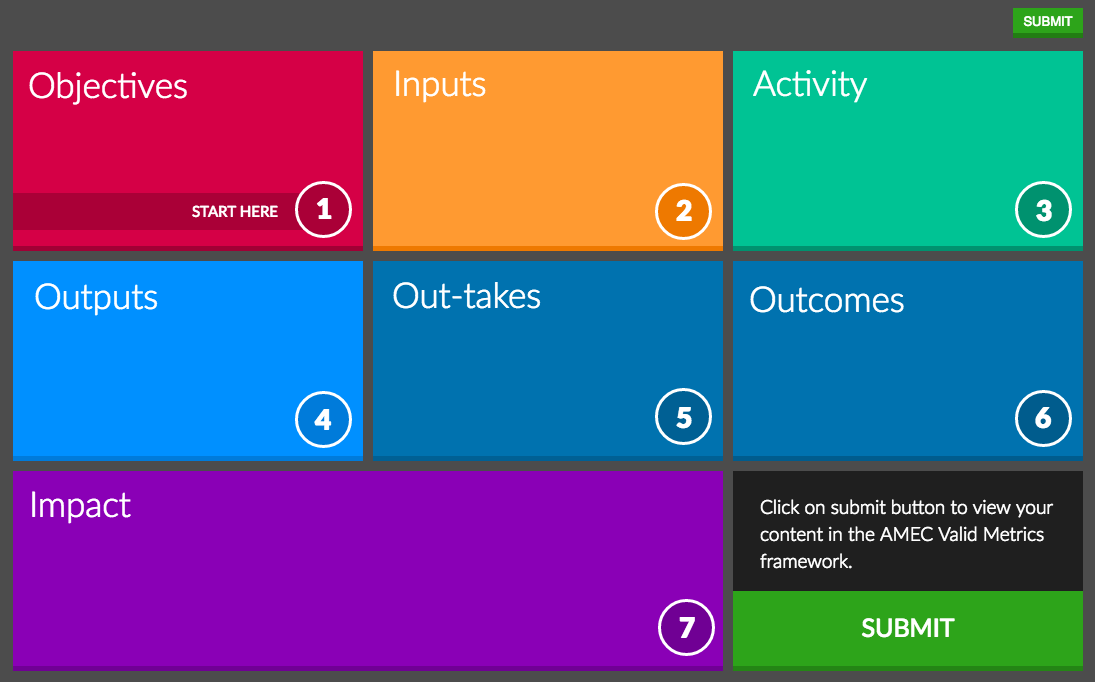 ---
The integrated evaluation framework was not the only highlight from the AMEC Summit in London. Among the enlightening client stories and innovative uses of data and integrated measurement, there was a clearly defined need for traditional providers to deliver more than news media metrics.  

---
The Australian market continues to excite, creating innovative solutions to issues being raised by PR pros. Michael O'Connell told us how AAP Medianet, strengthened by its acquisition of Mediaverse, supports PR – providing release distribution services with truly phenomenal access to newsrooms and consultancy services to help PR pros understand their reputation and earned media performance. 
---
The annual Burton-Taylor report into spending on media intelligence information and software solutions for public relations professionals reported that the industry grew by 5.50% in 2015 to USD2.99 billion. According to Burton-Taylor, social media management solutions and tools for media analysis led growth. 
---
Acceso is a leader in media and consumer intelligence solutions in Spain and Latin America, and opened their first office in the United States in 2016.  Acceso's CEO, Sergi Guillot talked to us about how the company was using it's vast datasets to fuel integrated measurement studies that help brands connect with their consumers through communication and marketing optimised actions that have a real impact on business.
---
FIBEP's World Media Intelligence Congress was held in Washington DC in November. The congress focus was on moving the industry from media intelligence to business intelligence and the speakers came prepared with tales of data integration, and the business opportunities that integration can bring.
---
In December, I sat down with Datascouting and explained my views on the biggest challenges that content marketing teams will be facing in 2017 and some of the barriers that marketers are still facing when collecting data and using the right metrics. As we look to support clients beyond traditional earned media, it is critical to understand how integrated measurement helps uncover insight. 
---
Looking back, 2016 was another incredible year for media intelligence.  The industry continues to develop and grow, and we are excited at what 2017 might bring.  PR Measured is here to help and support the industry, so let us know about your measurement moments and how we can help.   Email us – hello@prmeasured.com.