The new decade is almost here bringing all sorts of opportunities with it. Before we get too carried away, though, let's take a moment to look back on 2019. Here are the most popular stories among readers of the PR Measured newsletter over the past year. While the industry has traditionally seen its fair share of M&A activity, the year saw partnership being touted as an alternative.
---
January: Edelman Trust Barometer shows trust in business
Back in January, Edelman produced its Trust Barometer – the results of a survey of 33,000 respondents across 27 countries. The Edelman Trust Barometer is always worth a read. This year's report highlights the role that employers play in being a "trustworthy source of information about contentious societal issues". The report also showed that government and media remain distrusted by the general population, while business is seen as particularly trustworthy. (It's worth noting that the report over-represents employees of multinational companies.)
Deals & Partnerships: Cision acquired Trendkite for $US225 million, and Falcon.io for about $US123 million; Hootsuite abandoned its plans to sell.
---
February: The European Copyright Directive
Proving that you're a practical bunch, you dug into the released details of the long-awaited Copyright Directive. Much of the commentary focused on the impact on the likes of Google and Facebook. But, the directive has an impact on media monitoring businesses, with publishers being given greater rights over the use of their content. The directive continues to allow for the use of links and "very short" extracts. Catch up on the legal advice over on Lexology.
Deals & Partnerships: Scroll acquired Nuzzell for an undisclosed sum; GlobalNews announced partnership with Ninestars; Kantar Media partnered with PRGloo.
---
March: Cision's hunt for a buyer
According to Reuters, Cision was "holding discussions with private equity firms about a potential sale, people familiar with the matter said". The company has a market capitalisation of a little over $USD2 billion, with $USD1.2 billion in long term debt. In February, Cision reported its 2018 financials including an EBITDA of $USD255.2 million. Since 2014, Cision has fuelled its growth via 11 acquisitions. Cision's own acquisition will almost certainly have an impact on industry consolidation.
Deals & Partnerships: Brandwatch acquired Qriously for an undisclosed sum; Synoptos was acquired by Ignite; Meltwater recapitalised its debt to the tune of $US175 million.
---
April: Martech growth is slowing
You're all aware of chiefmartech.com's landscape supergraphic. This year's graphic shows a whopping 7,040 marketing technology companies spread across six core areas. Released annually over the past eight years, the graphics have defined a rapidly growing industry. For example, 2018's graphic included 27% more companies that 2017's survey. This year, however, shows a slow down – just a 3% year-on-year growth. A plateau, perhaps, rather than a slowdown.
Deals & Partnerships: West Corp acquired Notified; INVL Technology bought Zissor for 5.918 Norwegian Kroner; AirPR acquired Ozmotic (& rebranded to Onclusive)
---
May: State of Social Intelligence report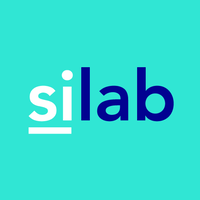 The Social Intelligence Lab released its first State of Social Intelligence report. The report covered the views of 204 social data analysis professionals. (It specifically excludes technology providers.) There are so many insights included. The report starts with this: half of respondents say that their social intelligence activities are not clearly understood by senior leaders. We measurement people aren't always the best at measuring ourselves, it's refreshing to see how much in common we all have when we do.
Deals & Partnerships: Reputation Institute acquired Cormex Research; Wizikey picked up 2.5 Crore in funding.
---
June: Mary Meeker's Report
Mary Meeker's Internet Trends report has become something of an annual must read. Across hundreds of carefully constructed slides, we learn exactly what's happening online. The report also explains why it's important that we know. Don't worry if you're only just taking your first look at 2019's report – there's so much there to learn about.
Deals & Partnerships: Retriever acquired RelationDesk; CreatorIQ received $US12 million in funding from Unilever.
---
July: Insightful reading
In July, you were clearly looking for a beach read. Raconteur released The Insight Economy special report. First published in The Times in the UK, the report features expert opinion on the evolution of data collection, research methods and the role of social media intelligence.
Deals & Partnerships: Kantar sold a majority stake to Bain Capital Private Equity, valuing the business at $US4 billion; New Knowledge picked up $US3 million in funding.
---
August: Memo partners with FleishmannHillard
FleishmanHillard announced a partnership with Memo. The deal will provide the PR agency with access to Memo's traffic and engagement data from publishers. The industry has been down on impressions for years now, for good reason. Memo's article-level data, directly from the publisher, finally provides PR pros with verified reach numbers (and related engagement data) for their earned media efforts. Business Insider has some answers on why agencies are investing in data.
Deals & Partnerships: Mavrck acquired GroupHigh; Cision partnered with Edelman; Influenster acquired by Bazaarvoice.
---
September: Meltwater in trouble in Australia

Let's be honest, it's rare for media intelligence contracts to be covered outside the PR and martech press. Gaps in content, however, have placed Meltwater's contract with the New South Wales Government in the firing line of the national newspaper, the Australian Financial Review. The paper points to "grumbling" among government ministerial advisers about the $AUD 9 million three-year deal with Meltwater. Previous supplier, iSentia, was monitoring regional outlets for the government, which Meltwater is now "scaling up" to support.
Deals & Partnerships: Infomedia acquired M Brain's operations in Norway, Sweden and Estonia; Agorapulse picked up €16.6 million in funding; Business Wire partnered with Onclusive on press release analytics; Dow Jones partnered with Ripjar; Traackr partnered with HypeAuditor on Audience Quality tool.
---
October: Signal AI raised $US 25 million
UK-based media monitor Signal AI raised $US25 million in Series C funding. The funding was led by Redline Capital. Signal AI has now raised around $US43 million, and has not publicly disclosed it's valuation. However, CEO and founder David Benigson has reported "growing revenues at well over 100% each year for the last two". If you're wondering what a pitch deck needs to look like to raise $US25 million, you can find Signal AI's here.
Deals & Partnerships: Cision sale to Platinum Equity set to close at $US2.74 billion; Falcon.io (Cision) acquired Unmetric; Access Intelligence bought Pulsar for £4.5 million; Hypr Brands picked up $US8 million in funding.
---
November: AMEC Measurement Month

AMEC's Measurement Month was filled with fantastic events and activities. AMEC, in conjunction with Mischief PR, launched the AMEC Primer: Planning Guide. It provides tools and guidance on how to approach planning. It's another great resource from AMEC, and couples fantastically with the Integrated Evaluation Framework. AMEC also released its Demonstrating the Value of Communication eBook, edited by Quantum's Jesper Andersen. Now in its third year, the book outlines the latest thinking in measurement from a range of practitioners.
Deals & Partnerships: Crowd Analyzer picked up $US3.5 million in funding; Trufan acquired SocialRank & raised $US400k;
---
December: Sprout Social IPO
In case you missed them, here's a quick recap of some of December's stories:
Sprout Social launched its IPO at $US17 per share on Friday, 13 December. The company raised $US150 million from the offering before trading began. As of 27 December, Sprout was trading at $US16.
Arizona's Proof Analytics acquired Swedish marketing performance management tool Musqot.
---
Don't forget to let us know about your measurement moments. Email us – hello@prmeasured.com.