Measurement Month – and the fantastic AMEC Primer – was not the only story in November. The month also saw funding for Crowd Analyzer and Trufan, reports from ICCO and SaaS Advisor and the launch of a new social platform, WT.Social.  
---
Planning: a Measurement Month triumph
AMEC's Measurement Month was filled with fantastic events and activities. AMEC, in conjunction with Mischief PR, launched the AMEC Primer: Planning Guide. It provides tools and guidance on how to approach planning. It's another great resource from AMEC, and couples fantastically with the Integrated Evaluation Framework. I enjoyed the PRWeek PR Measurement conference, listening to Commetric's Maya Kolova and Experienced Media Analyst's Steph Bridgeman get into sentiment on the PRResolution podcast, and AMEC European Chapter leaders Barbara Bassi and Nadin Vernon's chat with some of AMEC's European members. I even found some time to read AMEC's Demonstrating the Value of Communication eBook, edited by Quantum's Jesper Andersen. Now in its third year, the book outlines the latest thinking in measurement from a range of practitioners.  
---
Crowd Analyzer picks up $US3.5 million
Crowd Analyzer, a Dubai-based Arabic-focused social media monitoring platform, has raised over $US3.5 million in a Series A round. Funding was led by Saudi-based Tech Invest Com with participation of Wamda Capital, Arzan VC, Faith Capital, and Daring Capital. It takes total investment raised by Crowd Analyzer to $US5.09 million with its previous round of $US1.1 million coming in last July.
---
Trufan Acquires SocialRank; raises $US400k
Canadian audience management platform Trufan has acquired New York-based SocialRank for an undisclosed sum. SocialRank is a social media analytics platform that sorts various audience segments on Instagram and Twitter. Trufan intends to continue to sell SocialRank as a separate platform. Trufan also announced that it had picked up $USD400k in funding from Round 13 Capital. 
---
SaaS Advisor: Social Listening Review
Staying with the social media theme for a moment. SaaS Advisor, a Paris-based Martech consultancy, has released the results of its Martech Challenge. The group pulled together a jury of social insight leaders to assess seven social listening platforms, taking a notably European perspective. The results are interesting. While single platforms performed well in certain areas, there was no clear leader. The report also flagged lack of common standards across the industry, and issues with data collection, suggesting that there is no one-stop-shop.     
---
ICCO Report: 47% still using AVEs (Yikes!)
I like a good report on the state of the PR world, and this year's ICCO PR report really delivers. The report draws on responses from the 3,000 agency heads that make up ICCO's global network. It points to an increased need from agencies for research and measurement skills. But, it also defines a lack of knowledge around emerging technologies and concern over misinformation. (Ironically, emerging technologies can help identify misinformation.) Shockingly, the report shows that 47% of global respondents are still using AVEs to measure PR (but only 10% of clients are likely to ask for them). Readers of this newsletter know better, but how many generations of PR professionals will it take before AVEs are eradicated forever?
---
Ornico is on the move in Africa
The ICCO report groups the Middle East and Africa together, which makes it a challenge to dig into what's happening more locally on the world's second-largest continent. That said, moves by Ornico, the South African media intelligence leader, suggests growth in Africa. The company is expanding its geographical reach to include Cameroon, Gabon, Rwanda, Congo Brazzaville and the Democratic Republic of Congo. Ornico now covers some eighteen English and French speaking countries in Africa.
---
WT.Social launches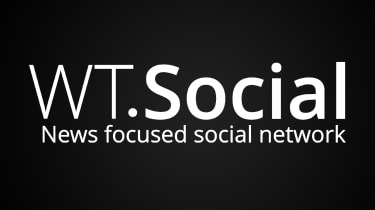 In a world where humans can only correctly identify real or fake news headlines on social media 44% of the time, enters WT.Social. The new platform from Wikipedia co-founder Jimmy Wales will allow users to share links to articles and discuss them in a Facebook-style news feed. The platform will operate without advertising, which Jimmy Wales blames for the rise in low-quality content, and be funded by a subscription model. Some have argued that the lack of advertising and clickbait headlines will mean the platform is doomed to fail. Should it succeed, though, WT.Social should provide earned media pros with an excellent source of data on news media engagement.    
---