Facebook's decision to suspend Crimson Hexagon was the big story for July. Meanwhile, Cision and TrendKite make acquisitions, Twitter purges users and iSentia gains a new CEO.
---
Facebook suspends Crimson Hexagon
Facebook has suspended the accounts of Crimson Hexagon  over concerns that it may be improperly handling user data. Like many social media analytics companies Crimson Hexagon uses APIs to collate public posts from Facebook for analysis on their platform. Facebook has stated that it is investigating whether the analytics firm's contracts with the U.S. government and a Russian nonprofit tied to the Kremlin violate the platform's policies. Chris Bingham, Crimson Hexagon's CTO, said that it abides by the policies of its social-media partners and the company doesn't collect private data, and the company is fully cooperating with Facebook. After Cambridge Analytica, this may be a case of Facebook being a little too sensitive on data integrity, but it is worth noting the company's firmer line on social media analysis.
---
TrendKite acquires Insightpool & Union Metrics

TrendKite has made its first acquisitions, picking up Insightpool and Union Metrics for an undisclosed sum. Insightpool is an influencer marketing platform provider, and Union Metrics provides social media analytics.  TrendKite had previously focused only on news media analysis, with the new acquisitions helping to create a complete PR software solution.
---
Cision acquires ShareIQ tech
Cision has acquired the technical assets of Share IQ for a currently undisclosed amount. ShareIQ provides a visual recognition technology platform for brands that finds, analyzes and indexes original pieces of visual content, as well as shared and republished copies of specific images. Kevin Akeroyd, Cision's CEO, said: "With more than three billion images uploaded to the web each day and more than 95 million images added to channels like Instagram daily, earned media is becoming increasingly visual."  The ShareIQ technology will be immediately available to current Cision Comms Cloud customers and aims to integrate ShareIQ technology into its platform workflow by the end of the year.
---
Isentia appoints CEO, loses CFO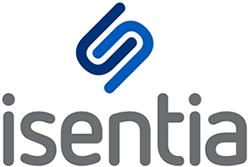 Isentia announced the appointment of Ed Harrison as Managing Director and Chief Executive Officer. Harrison was previously the CEO of Yahoo7, and General Manager (Australia) of JC Decaux.  Harrison replaced John Croll, who resigned as CEO in February and stepped down in May. The Australasin leader also announced the resignation of its CFO, James Orlando.
---
Twitter purges locked accounts
Twitter followers is one of the simplest of social media metrics. It doesn't tell us much, but does help to define levels of influence. In order to "improve confidence" in the score, Twitter announced its plan to purge the social network of locked accounts. The company's continuing plans to purge accounts was also highlighted in Twitter's Q2 earnings announcement.
---
Crowd Analyzer picks up $1.1 million in funding
Crowd Analyzer, the Arabic-focused social media monitoring platform, has raised $1.1 million in a pre-series A round from Gulf-based venture capital firms. Wamda Capital led the round, along with Saudi Arabia's Raed VC, and Kuwait's Arzan Capital and Faith Capital. With the new funds, Crowd Analyzer plans to continue developing their business and expand operations in Saudi Arabia, as well as explore opportunities in other regional markets. 
---
Google announces new products
Google made a slew of announcements at Google Cloud Next, including some interesting new ML data products. They add to the announcements that have been coming from the company over the past couple of months. One of those announcements was the launch of Google Marketing Platform and the announcement of Google's Measurement Partners. The scheme is, of course, focused on paid. However, the ability to integrate external data via Google's new data tools, should makes the platform one to watch for earned and social media analytics companies.
---
Don't forget to let us know about your measurement moments.  Email us – hello@prmeasured.com.