We could name this month's newsletter "the AMEC issue" given how often it features. May saw the AMEC Summit head to Prague, and the all-important awards ceremony. It also saw another acquisition, and the release of the very readable State of Social Intelligence report.
---
Reputation Institute acquires Cormex Research
Reputation Institute has acquired Cormex Research for an undisclosed sum. Cormex, a Canadian media measurement company, will see its brand discontinued. Cormex's president, Andrew Laing, will become SVP of Media RepTrak, Americas. Kylie Wright-Ford, CEO of Reputation Institute, said deal is part of a larger growth initiative that should result in more acquisitions this year, most likely in Q4. last year, Reputation Institute acquired trust analytics providers Mettle Consulting.
---
AMEC Summit lights up Prague

The annual AMEC Summit is always such a great opportunity to learn about all things PR measurement. Many speakers at this year's summit in Prague talked about their measurement journey, and why failure shouldn't be feared. In case you didn't have a chance to make it, or just want to relive the experience, here are some of the reports: PRMoment hosted a podcast featuring Diageo's Jim Alexander, Richard Bagnall, from both AMEC & CARMA and Mischief PR's Gemma Moroney and shared a postcard from Francis Ingham. Libby Howard, of Intelligent Conversation, shared her thoughts on the PRCA blog. Quantum's Jesper Andersen outlined his 10 takeaways; and Allison Spray, from H+K Strategies, shared three trends to watch for. If you're in the mood for something a little more visual, take a look at the brilliant sketchnotes, sponsored by ByBrick Insight.
---
AMEC Awards: Diageo & Cision grab platinum
The AMEC Awards were held on the last night of the Summit. Prudential's Allyson Hugley was awarded the Don Bartholomew award for outstanding service to the industry. Diageo picked up the Grand Prix for the most effective PR consultancy, communication agency and in-house communications team campaign. Cision won the Grand Prix for the most effective media intelligence, research & insights company campaign for its work with Slimming World.  You can find all the winners here.
---
Must read: State of Social Intelligence report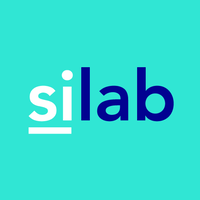 The Social Intelligence Lab has released its first State of Social Intelligence report, and it is a fantastic read. The report covers the views of 204 social data analysis professionals. (It specifically excludes technology providers.)  There are so many insights included. The report starts with this: half of respondents say that their social intelligence activities are not clearly understood by senior leaders. We measurement people aren't always the best at measuring ourselves, it's refreshing to see how much in common we all have when we do.
---
Burton-Taylor: industry spend now at $US4.1 billion
Spend on comms technology saw a double-digit increase last year to $US4.1 billion, according to the latest Burton-Taylor report. The report highlights that industry growth continues to be driven by increased spend on tracking and analyzing social media, and the rise of influencer marketing platforms. Excluding social media, the Media Intelligence industry grew mid-single-digit in 2018. West Corporation is highlighted as a new entrant. Its $US335 million acquisition of  Nasdaq's PR solutions business makes West Corp. the  fifth-largest vendor, overtaking Isentia.
---
Facebook sues Rankwave
Facebook is suing Rankwave, a South Korean social media analytics provider, which it accuses of unlawfully using data to sell marketing and advertising.  The lawsuit alleges that "Rankwave used the Facebook data associated with Rankwave's apps to create and sell advertising and marketing analytics and models — which violated Facebook's policies and terms".
---
Wizikey picks up funding
India's Wizikey has picked up 2.5 Crore in funding from a group of angel investors, led by IAN Investors. The SaaS business, founded in 2018, helps PR professionals discover and engage with journalists.
---