In July, BCW announced a new tool to identify disinformation. Meanwhile, Threads was launched, the Twitter brand was retired, and the Social Intelligence Lab gave us the State of Social Listening report. AI, however, continues to be the focus from media intelligence providers.
---
BCW partners with Limbik
BCW has partnered with Limbik to roll-out a new AI-based tool called BCW Decipher. The tool will help BCW and its clients to identify disinformation and predicts the believability of a narrative and whether it's likely to drive action. While generative AI is brilliant, it does come with an inherent risk of spreading falsehoods. Regular readers will know that misinformation and disinformation are areas that need close scrutiny as we look at threats to reputation. 
---

Picking up the Threads at X
It's hard to believe that so much happened over a single month in summer. Twitter has rebranded as X. It comes after months of changes to access to content and increasing costs, and adds another action for social listening providers. Twitter's also announced plans to add support for content creators. It appears that there's a strategic plan, but we won't know what it is. Meanwhile, Meta launched Threads, though not in the EU. Meta's rival to X, picked up 100 million users in its first five days, though it would appear usage has cooled. I understand that Threads is already available on at least one social listening platform.
---
SI Lab: State of Social Listening

Sticking with social intelligence, the Social Intelligence Lab has released its 2023 State of Social Listening report. The report surveys over 200 social listening professionals around the world. The report shows that most in-house teams purchase multiple social listening tools, and the vast majority of respondents plan to invest more. Brandwatch, Sprinklr and Talkwalker were the most purchased tools, but there is certainly space for more. The report provides a very clear understanding of what those users really need. It's a great read. 
---
AI in Media Intelligence
Generative AI is reshaping media intelligence at speed, and we have been looking at it over the past couple of months. Here are some of the stories that caught our attention in July: 

Cision has launched CisionOne, an AI-based media intelligence platform, in the UK. CisionOne is based on the platform developed by Streem, which Cision acquired back in 2021. It also includes features from Factmata, which Cision acquired last November.   
Intelligent Relations has launched Preston. The tool combines media monitoring with a contacts database and outreach. Preston provides detailed reporting in real time enabling clients to monitor campaign performance. It also has added managed services, including a PR professional, to manage outreach campaigns and coordinate interviews with journalists, podcasters, and editors.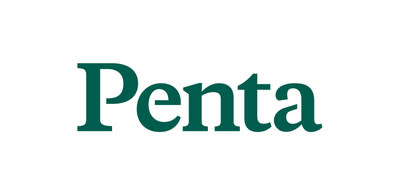 Penta has launched its global artificial intelligence task force. The task force puts Penta's data scientists side-by-side with public policy experts and strategists to provide clients with AI-powered capabilities as well as an understanding of an evolving regulatory framework. 
Notified has filed a patent application with the U.S. Patent and Trademark Office for its Smart Press Release Solutions. This filing follows Notified's recently deployed GlobeNewswire AI Press Release Generator, and demonstrates the company's commitment to the use of this emerging technology for public relations.