September saw an amazing first funding round for boot-strapped Muck Rack, as well as new partnerships for Meltwater and Talkwalker. Meanwhile, Penta was launched and created a new stakeholder solutions category, and the World Health Organisation and PRophet gave us some interesting reads.
---
Muck Rack closes first amazing funding round

Muck Rack has raised an incredible $USD180 million in its first ever funding round. The Miami-based SaaS provider has been bootstrapped since being founded in 2009. Muck Rack provides the full gamut of media intelligence services, but is probably best known for its journalist database.  This funding will be used to further develop Muck Rack's product offering, with a focus on tools that integrate with its corporate clients' datasets and the release of its own API.
---
A fresh partnership for Meltwater

Meltwater has announced a partnership with NewsGuard. This partnership will allow Meltwater customers to leverage NewsGuard's Reliability Ratings and detailed "Nutrition Labels" for thousands of news sources globally. These ratings enable brands and organizations to understand where they are being mentioned, and receive alerts when their brand is mentioned on unreliable sites that frequently spread false claims. NewsGuard has become a bit of a de facto source of news outlet credibility and partners with a number of media monitoring organisations. Meltwater also announced the launch of its visual listening and search support, which leverages AI to help companies search visual content on a vast scale.
---
Talkwalker's engaging partnership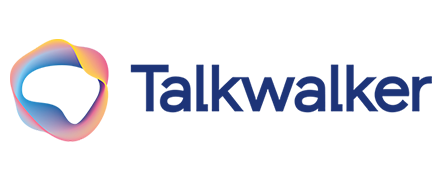 Talkwalker has announced a deep strategic partnership with Khoros. The relationship will see the companies offering a shared experience to their clients. Khoros customers will have access to Talkwalker's deep social listening, while Talkwalker customers can leverage an integrated social media management suite through unified workflows.
---
Stakeholder solutions firm Penta launches

Alva, Hamilton Place Strategies, Ballast Research, Flag Media Analytics, Gotham Research Group and Decode_M have all rebranded as Penta. The freshly formed business is a stakeholder solutions firm with intelligence and strategy capabilities. The businesses have been picked up by Falfurrias Capital Partners over recent years, with alva being bought last July, and Hamilton Place Strategies, Ballast Research, Flag Media Analytics being acquired last June. Penta now comprises over 200 professionals in New York, London, Washington, D.C., and San Francisco, and will be led by president Matt McDonald, with Kevin Madden is Tony Fratto, Alberto Lopez-Valenzuela and Mike Berland as senior partners. Mike Gottlieb will continue to lead Ballast Research within Penta. The firms will be integrated by the end of the year.
---
Dataminr launches on AWS Marketplace
Dataminr has also been accepted into the AWS Independent Software Vendor (ISV) Accelerate Program. The programme allows software solution providers that run on or work with AWS to sell their product on AWS Marketplace. Dataminr has launched it Pulse product on AWS Marketplace, at a price of $USD65,000 per year. Other media intelligence businesses have not yet made their services available on AWS Marketplace, and it's an interesting move from Dataminr. AWS Marketplace provides an additional sales channel, and connects Dataminr to non-traditional buyers of their software.
---
WHO releases social listening taxonomy

After its remarkable work on monitoring and analysing social content relating to COVID-19 last year, the World Health Organisation has now released a social listening taxonomy for monkeypox. The taxonomy provides guidance on how to approach infodemic monitoring, and what public health social media analysts could learn. The WHO has also produced a detailed look at how they are approaching infodemic insight generation. If you're a media analysis-wonk like me, you will definitely want to read it.
---
PRophet: how PR pros feel about tech

PRophet has released research that has revealed how PR professionals feel about how technology, specifically AI, is affecting the PR industry. The findings are based on an online survey conducted by The Harris Poll of some 127 PR pros, primarily in the US. The survey highlights the difficulty that PR pros are facing when pitching stories, and the importance of personal relationships with media. Communicators also reflected on the role of technology and AI, with 85% wishing they knew more about AI capabilities and half (50%) admit they have no idea what AI could do for the PR industry. So there's a bit of work to do to educate the industry on how AI can support PR.