In October, Hill+Knowlton Strategies announced a slew of new initiatives in support of its new Intelligence unit. Meanwhile, NewsGuard is under fire for its outlet scoring, Unitary AI picked up funding and Ebiquity made an acquisition.  We also had AI news from Ipsos, Meltwater, Cision and ICCO.
---
Hill+Knowlton partners with Pendulum, launches Intell unit

Global agency, Hill+Knowlton Strategies, has announced the creation of a global intelligence and technology capability, a partnership with Pendulum Intelligence, and the launch of an analytics tool, H+K Sonar. The Sonar tool will help firms detect and mitigate harmful narratives online, very much following a trend we've seen in commstech recently. H+K will work with Pendulum, theAI specialist, to develop products and services that address their clients needs. The Intelligence + Technology group is led by Grant Toups, H+K's Global CTO, and includes over 50 data and technology specialists across the company's network.
---

NewsGuard sued for defamation
Consortium News, a US media outlet, has filed a lawsuit against media monitoring provider NewsGuard and the U.S. government, accusing them of defamation based on NewsGuard's scoring. Consortium is seeking $USD 13 million in damages and a permanent injunction declaring NewsGuard's partnership with the U.S. government is unconstitutional. The lawsuit cites a $USD 750,000 contract awarded to NewsGuard by the US Defense Department in September 2021, and accuses NewsGuard as acting as an "intelligence proxy". NewsGuard, of course, disputes the claims and states that it provides clear reasoning for its scoring.
---
Unitary AI picks up funding

The UK's Unitary.ai has raised $USD 15 million in its Series A funding round. Unitary.ai is working to solve one of the most difficult problems in automated content analytics: classifying video content. Unitary AI is processing around 6 million videos each day. The company's use case is content moderation, but the approach would apply to media monitoring and measurement as well. The funds will be used to expand its language set, and grow geographically.
---
Ebiquity acquires Transmit

Ebiquity has acquired Transmit, the "Bloomberg terminal for media pros", for an undisclosed sum and relaunched the platform as Ebiquity Transmit. The platform acts as a real-time gateway to news, providing summaries, original sources and opinions from Ebiquity's staff and selected guests.
---
AI in Media Intelligence
Generative AI is reshaping media intelligence at speed, and we have been looking at it over the past couple of months. Here are some of the stories that caught our attention in the past month: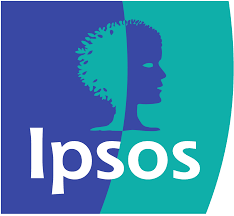 Ipsos has launched Ipsos Rise and AI-based platform for brand, risk and reputation management. Short for Reputation Intelligence for Strategic Evaluation, Rise will help brands synthesise and make sense of multiple data sets, such as news, social media, surveys and regulatory data.
Meltwater has
announced
its winter release and "doubled down" its investment in its AI engine. The release has a focus on delivering improves PR insight reports and dashboards, as well as using generative AI to create text explanations.
Cision has
launched
CisionOne in the US, following its official launch in the UK earlier this year. It plans to expand into additional global markets in 2024. Followi

ng hte partnership announced
last month
, users of CisionOne will have exclusive access to paywalled Dow Jones content including The Wall Street Journal, Barron's, MarketWatch, Dow Jones Newswires and The New York Times.
ICCO has ratified has ratified its principles for the ethical use of AI in public relations during the 2023 ICCO Global Summit. Learn more about the "
Warsaw Principles
".