Launchmetrics gains funding, ListenFirst picks up an investor, Brickfish makes an acquisition, Google has a new launch and AMEC has a new leader – here are the measurement stories you might have missed in September.
---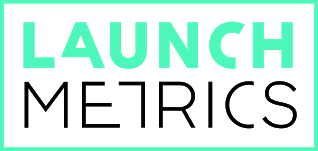 Launchmetrics picks up $50 million
Launchmetrics has announced that it's raised $50 million in venture capital. The funding round was led by Bpifrance and included Seventure, Cipio Partners, and Famille C. Michael Jaïs, Launchmetrics CEO, has stated funding will support the company's projected growth from $25 million in revenue to $100 million in 2022, as it expands into the Middle East, Europe and Asia. The involvement of the Clarins family's business, Famille C,  is expected to help the company's growth in the beauty business.
---
Nuvi acquired by Brickfish
Brickfish, the Chicago-based social media management platform provider, has acquired social listening provider Nuvi for an undisclosed sum. According to Michael Mullarkey, CEO of Brickfish, "the addition of Nuvi's groundbreaking platform as part of our offering will result in brands having greater business insights while increasing their understanding of consumer behaviour like never before." In addition to its platform offering, Nuvi also powers social media analytics for Business Wire's NewsTrak reporting.
---
Impact Research partners with Hill+Knowlton Strategies
Hill+Knowlton Strategies has announced a strategic partnership with Impact Research & Measurement to deliver research and monitoring services for the India market. The move sees H+K Strategies close their internal media monitoring and analysis group. Current employees and clients will be transferred to Impact.  Not only will Impact service all of H+K Strategies' current clients, it will also be the preferred partner for media analytics requirements of all future clients. Kavita Rao, President and CEO, Hill+Knowlton Strategies India, stated that the partnership "will enable us to offer better business outcomes for our clients." This is an interesting move because partnerships like this make a lot of sense, but are remarkably uncommon in our industry.
---
Frontier Capital invests in ListenFirst
Frontier Capital has announced a majority growth – and undefined – investment in ListenFirst, a New York-based social analytics platform provider. The ListenFirst platform analyses real-time digital and social media content across more than 50,000 brands and over 20 industries.
---
Google Data Studio is here
Data lovers of the world rejoice – Google Data Studio has been released following its very long beta testing. The data visualisation tool sources data from existing Google properties, such as Google Analytics or the Google Marketing suite. In addition, and more interestingly for those of us in media analytics, the Data Studio integrates external data. If you've not yet done so, now's the time to test the tool and integrate earned and shared media data.
---
Johna Burke set to lead AMEC
AMEC has completed its leadership search, with the announcement that Johna Burke will take over from Barry Leggetter as the organisation's Global Managing Director. Johna Burke brings an incredible amount of experience to the role, and will be vacating her CMO post at BurrellesLuce. Barry Leggetter will be leaving AMEC in December after eleven years. Under Leggetter's leadership AMEC experienced extraordinary growth and the organisation is recognised as a truly global leader.
---
Measurement Month is almost upon us
Speaking of AMEC, Measurement Month is almost upon us. This year, the global measurement extravaganza will kick off on 5 November and close out on 30 November. Events are already being listed on AMEC's site, and include CommsCon18 – Cision's inaugural communications conference, which is to be held in London on 6 November.
---
Don't forget to let us know about your measurement moments.  Email us – hello@prmeasured.com.