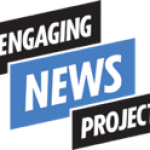 We've all read through a news story online, skimmed past the recommended articles, and come to the comment section.  Whether we ignore the comments, read on with glee or add our voice to the mix depends a great deal on our background, according to new research from Engaging News Project.   The study, released this week at SXSW, looks in depth at the online comment sections.  The study was conducted by GfK in late 2015 and only includes US news consumers, but there are learnings for everyone.     
In measurement, we have typically recommended that PRs should ignore online comment sections.  They are difficult  to capture and analyse.  But, the Engaging News Project study suggests that online comments are shaping opinions and therefore have some influence over a broader audience. It would be foolish to ignore them completely.  While we often look at social sharing as a way of understanding reader engagement, the online comment sections provide valuable feedback, so long as we understand where it's coming from. 
Few post online comment sections
Interestingly, very few readers will add an online news comment – only 14%.  Commenters are usually not all that active, half will comment monthly or less.  The majority (56%) will express an emotion or opinion, which is not surprising.  Commenters will add information (38%), correct inaccuracies (35%) or simply note information missing from the story (22%).  This is important because the study noted that 61% of comment readers or commenters wanted journalists to clarify factual questions in the comment section.  So, readers clearly believe that the information added or requested by commenters have some bearing on the broader story. 
From a demographics perspective, commenters are typically male, white, and under the age of 49.  Most, about 57%, earn less that $75k and 38% are educated up to high school level only.  For those that comment frequently (once a week or more), that high school education only number jumps to 54%.  Commenters are most likely to express their opinions on national or state politics and their local community. 
Readers use online comment section to validate perspective
The readers make the online comment section interesting for the PR professional.  Almost half (49%) of all readers of online news stories go on to read the comments.  Readers are likely to be white, female and under the age of 49.  Readers are more likely to be better educated than commenters, 41% have a bachelors degree or more, and they earn more, with 52% generating an income in excess of $75k.  Young, well-educated and wealthy individuals are often found in target audiences for a PR professional, so it would be wise to understand what they are reading.
Readers look at comments to learn the opinion of others (46%), which seems obvious, and they are entertained (40%).  However, readers also appear to be looking to comments to compare their own point of view (34%) and gauge the pulse of the community (26%).  This points to some readers looking to comments to validate their point of view and gain assurance, which suggests that the commenters are influential in shaping opinion.  The news site also plays a part.  For example, 13% of commenters will add their perspective on Fox News, but only 6% of comment readers will read them.  Conversely, 8% of commenters will comment on CNN, where 14% of readers will read them.  If we look at the demographics for those two outlets, we'll probably find that readers are seeking the opinions of like-minded individuals. 
Older news consumers ignore online comment section 
It is probably not surprising to learn that the people ignoring online news comments are over the age of 49 (54%).  They have lower levels of education compared to the other groups, with 52% being educated up to high school level only, and they earn lower levels of income, with 62% earning under $75k.  It is important to note that the people ignoring online news comments are in the majority – 51% of readers of online news do not read or write comments.    
If comments are influencing target audience, pay attention 
The Engaging News Project study shows that for almost half of all online news readers, comments play a part in the consumption of online news.  Commenters feel that they are contributing to the discussion, and readers of comments are validating their point of view.  So, PR professionals need to keep a track of online news comments and understand if or how the comments are differing from the original article.  Online comments sections on news sites only matter to a PR professional if the target audience is likely to be reading them.  Collecting and measuring online comment sections can be difficult as few traditional media measurement suppliers will provide the data.  So, the PR pro will need to talk to their media planner, and focus measurement on the main sites that a target audience is visiting.