The AMEC Summit 2017 was a driving force to May's measurement news.  The Summit saw a number of new initiatives being announced.  In other news, Launchmetrics acquired VisualBox, Burton-Taylor estimated media intelligence spend topped $3 billion, and there were leadership changes at Cision and Ketchum.  
---
Burton-Taylor:  Spend on media intelligence tops $3bn
According to a Burton-Taylor International Consulting report, spend on media intelligence information and software solutions by PR professionals grew 6.6% to $3.16bn in 2016. The report found that the market has grown at a compound annual rate of 5.72% over the last five years.  The study revealed that Cision has a revenue three times larger than that of its nearest competitor and accounts for 20% of the global market.  However, the report points out that new players are emerging in the market, offering alternatives such as TrendKite and Mynewsdesk. In addition, Burton-Taylor said it expects heavy competition to arise, and foresee various mergers and integrations to shake up the market in the near future.  Read more.
---

AMEC Global Summit in Bangkok
The AMEC Summit 2017 was the major measurement event of May.  Held in Bangkok, the Summit explored the theme of measurement in the age of disruption.  In addition to the highly informative use cases, there were a few initiatives that are worth flagging.  PRCA, ICCO and AMEC announced a number of high profile joint initiatives at the AMEC International Summit 2017, aimed at creating a broader understanding of measurement within the PR and communications industry.  These include a measurement conference in the UK.  Additionally, the Integrated Evaluation Framework has been updated, with users now able to save work as they proceed.  Hotwire's Andy West provided his fifteen observations of the Summit on LinkedIn.  
---
AMEC Lifetime Fellowship & Awards
The AMEC Summit 2017 saw a number of new Lifetime Fellowship additions.  Congratulations to:
Johna Burke, CMO, BurrellesLuce; Mazen Nahawi, CEO, CARMA; and, Aseem Sood, CEO, Impact Research & Measurement.
Congratulations to iSentia for being named the Communications Research & Measurement Company of the Year, for the third year running.  The Asia-Pacific leader picked up ten AMEC awards on the night, as did Cision. Check out the full list of awards.
---
Richard Bagnall: "the final death of AVEs"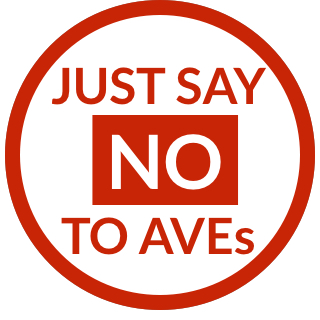 As an industry, we have spent decades talking about how ineffective AVEs are in measuring communications. Measurement companies know it is deeply flawed and PR professionals know it shows little of value. Still the AVE continues to find its way into measurement reporting, alongside other metrics.  Speaking at the AMEC Summit 2017, AMEC's current chairman, Richard Bagnall, has announced that "it's time AVEs stopped being a talking point in our industry. We will be investing significant time and resource to kill off finally this derided metric."  The group plans to instigate a number of new initiatives to eradicate demand for the metric. Measurement companies are right to stand against AVEs and educate against their use, but this is a change that also needs to come from those in the PR industry purchasing measurement.
---
Launchmetrics acquires Visual Box
Launchmetrics has acquired global media monitoring and intelligence company Visual Box.  Both companies share a focus on the fashion, cosmetics and luxury sector.  According to Launchmetrics CEO Michael Jais, "the acquisition supports both companies' mission to utilise new technologies to better support the way our clients work in the fashion, luxury and cosmetics industries.   This will allow us to be the first player to measure cross-channel performance with the vision of providing the industry a consistent earned media value to more effectively understand the interaction between brands and influencers."  Read more  
---
LexisNexis adds Media Contacts Solution
LexisNexis, already a leading provider of content and technology solutions to both PR and media intelligence organisations, has unveiled the LexisNexis Media Contacts Solution. The product, which is powered by Agility PR Solutions, is a global media contacts database covering almost 800,000 contacts in over 200 countries. The solution allows users to identify relevant journalists and influential experts to pitch their stories to, and will sit alongside the company's media monitoring and analytics product, Newsdesk.  Read more.
---
Leadership changes at Cision & Ketchum
May saw people changes at both Cision and Ketchum.  Jeremy Thompson, CEO for EMEA and India at Cision & PR Newswire, and Myles Johnson, Gorkana UK Managing Director, finished up their time at the company.  Thanks to the acquisitions of Gorkana and Metrica, Jeremy Thompson turned media monitoring company Durrants into the UK's leading media intelligence group, Gorkana.  He then oversaw the company's acquisition by Cision, and the subsequent integration with PR Newswire.  
Meanwhile, Ketchum Global Research & Analytics (KGRA), is losing its CEO, David Rockland, who will retire on August 1 after 17 years of leading the agency's research and measurement practice. Rockland will continue to provide client counsel, thought leadership and business development support as a senior consultant and chairman for the next two years.  He will be replaced by Mary Elizabeth Germaine.
In other retirement news, Professor Don Stacks, is retiring after 27 years at the University of Miami School of Communication.
---
Don't forget to let us know about your measurement moments.  Email us – hello@prmeasured.com.