In no particular order, here are the seven measurement moments you might have missed from July.  

   
---
Five reasons to attend the FIBEP World Congress
FIBEP's World Media Intelligence Congress will be held in Washington DC on 17 & 18 November this year.  This is the 48th FIBEP conference and the focus on converged media measurement should mark this out as being one of the more interesting.  We've rounded up the topics from the early announced speakers, and they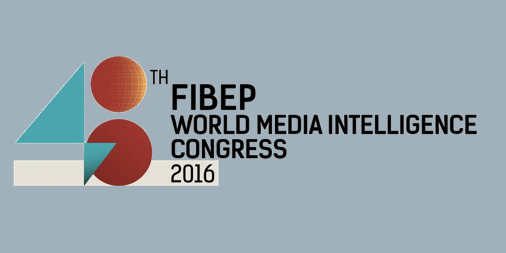 are our five fantastic reasons to attend this year's congress.  Convergence seems to be a hot topic, with Angela Jeffrey and Ed Clarke talking about paid media.  (If you've not yet done so, be sure to read Angela Jeffrey's post on the new "Gender Equality Measure" for advertising recently launched at the White House.)   Mike Daniels, of The Measurement Practice, will be providing practical guidance on measurement while Dane Golden and Evan Carroll will talk digital.  
Check out the speakers and their topics here.  
---
FIBEP'S State of the Industry


Speaking of FIBEP, the trade organisation released it's state of the industry report.  FIBEP's membership is largely made up of monitoring organisations, so it will come as no surprise that news media monitoring remains the biggest driver of revenue across the membership base.  Software as a Service is showing significant growth, as is content marketing and traditional media measurement.  
Speaking of measurement, the report highlights optimism for growth in measurement services.  However, improvement is required, with 43% of respondents reporting that their measurement products are in development, basic or non-existent.  And, respondents were not aware of industry standards, with over one-quarter not knowing the Valid Metrics Framework.
Overall, the report describes a confident industry.  Growth is expected for both the organisation's responding and the industry at large.  FIBEP members can access the report via the member section on the FIBEP website, non members can contact info@fibep.info.
---
Communication Directors don't understand big data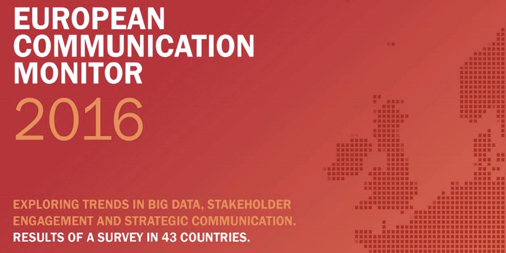 The annual European Communications Monitor (ECM)  defines the the state of communications across the continent. The ECM is organised by the European Public Relations Education and Research Association (EUPRERA) and the European Association of Communication Directors (EACD) and is based on responses from 2,710 communications professionals from 43 markets.  Respondents have typically practiced for more than 10 years (60%), and work in-house (63%).
This year's report explores attitudes to, and knowledge of, big data.  Fewer than 1% of respondents were able to select the correct definitions of "big data".  Despite not knowing what big data might be, 72% of respondents felt that big data will substantially change the PR profession, and 58% are paying close attention to it.  It seems that communicators are simply paying lip service to the idea.  Given it's importance, there is an opportunity for data and measurement providers to educate their PR clients on how to use data .  Learn more and view the report here.  
---
Measuring the World: Tips from Margot Savell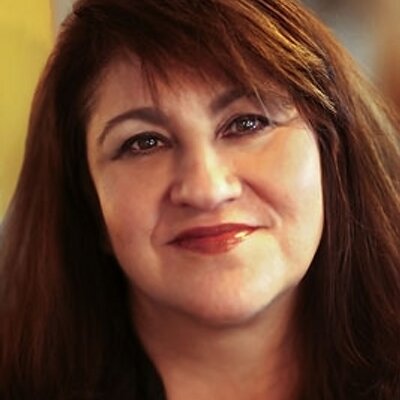 Margot Savell, Senior VP at Hill+Knowlton Strategies and PR News Measurement Hall of Famer, has outlined practical guidance for the PR professional thinking about taking their measurement programme global.  It can be a challenging process, and there are a dizzying array of tools available that purport to measure at a global level.  While Savell's piece might be written with the US professional in mind, its advice can be applied to all PR pros.
Savell's conclusion highlights that "your global measurement program must be customized for countries, languages, metrics and visualizations. Look for global trends and overarching themes when analyzing the data to see what is generating attention in the global media landscape. This will enable you to uncover your high-impact markets across the globe. It also will unveil opportunities to revise strategies and build brand awareness for the most important industry topics in each country."  In other words, if you are going to create a global measurement programme, use the data.  Read the full post here.
---


Newsworks Effectiveness Study
It can be refreshing to take a look outside of PR measurement every now and then to understand how other marketing disciplines are tracking effectiveness.  This month saw the launch of the Newsworks Effectiveness Study, which looks at advertising effectiveness in "newsbrands" in the UK.  The research is made up of three studies – ROI, IPA Databank and Multi-Platform.  The methodology can be a little hazy, but the reports show how advertising with print media newsbrands is highly effective at improving ROI, increasing brand impact and has a positive effect on business effectiveness.  It should be pointed out that Newsworks is an industry body that promotes advertising in national newspapers in the UK.  They are worth the read, and you can explore the studies here.           
---
The New Consumer Decision Journey

Drawing on a McKinsey report, Graham Staplehurst, Global Director at Millward Brown, has outlined how the old purchase funnel has been replaced by a consumer decision cycle.  The post concludes that traditional KPIs should be "superseded by metrics suited to the particular points in the consumer decision cycle where the brand can compete".   In a good learning for PR, those who integrate data related to emotional and mental associations to understand consumer decision-making will have a competitive advantage.  Learn more.
---
Measurement Month
In case you were not aware, September is Measurement Month.  If you are planning an event, or just want to attend, take a look at AMEC's Measurement Month website and get involved.
---
Don't forget to let us know about your measurement moments.  Email us – hello@prmeasured.com.